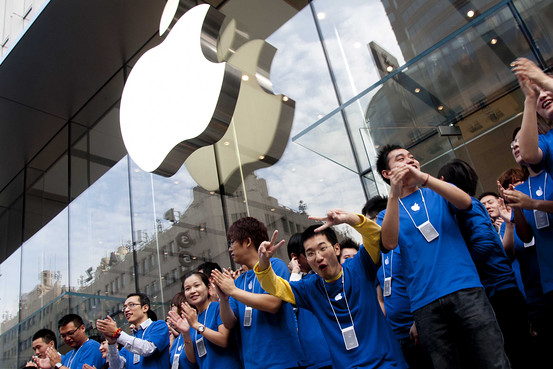 Apple is rolling out its iTunes online store to Laos, Thailand and 10 other Asian countries in a broad push to sell music and video to more users in the company's fastest growing region.
The company says that Laos, Singapore, Macau, Malaysia, Philippines, Thailand, Sri Lanka, Vietnam, Brunei, Cambodia and Taiwan will get their own iTunes stores. But China, which accounts for a big part of Apple's revenues, is not included.
Previously, Apple fans in these territories could access the company's App Store to download applications for their iPods, iPhones and iPads. Now they can use locally issued credit cards to download music from the store's 20-million-song library as well as buy or rent movies.
Until now, only Australia, New Zealand and Japan had their own iTunes stores.
The Asia-Pacific region is becoming increasingly important to Apple's profit growth. Sales in the region, which excludes Japan, rose 174 percent in 2011 to $14.3 billion, outpacing the Cupertino, Calif.-based company's other major markets including the Americas and Europe.
Source: Australian Associated Press
June 27, 2012